Welcome to Lankarama!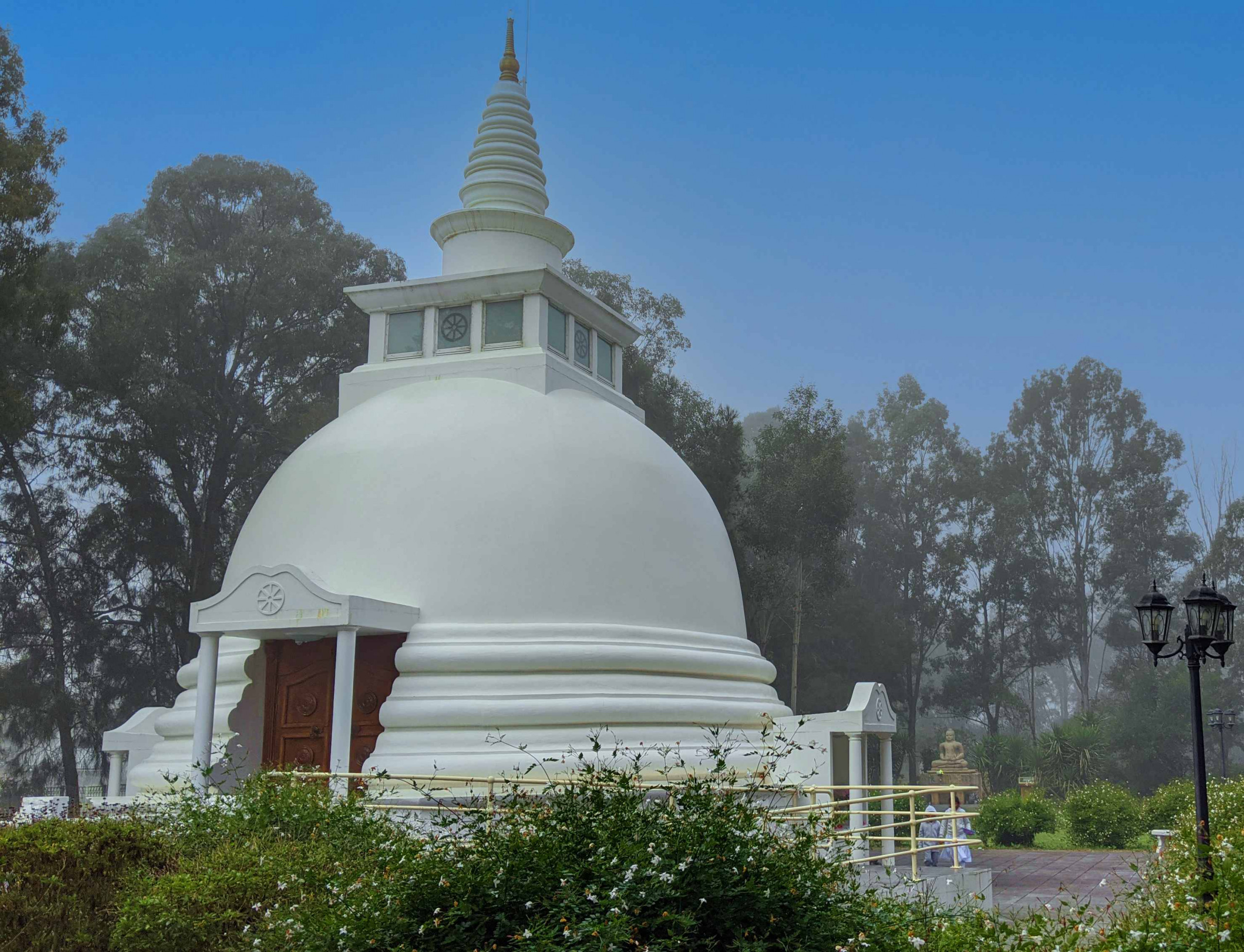 Lankarama Vihara is a traditional Theravada Buddhist Temple established in Sydney that promotes Dhamma, the teachings of Buddha in Australia. There are three residing Sri Lankan Buddhist monks regularly conducting Dhamma sermons in Sinhala and English and fulfilling religious requirements of the Buddhist community.
The temple is opened to anyone who is interested in learning Buddhism and practicing Buddhist way of life.
Lankarama provides the following services to the community
Monthly Adult Sil programs
Monthly Children Sil programs
Monthly Adult Meditation Programs
Monthly Dhamma Sermons
Dhamma Sermons by Visiting Monks
Evening Buddha Pooja & Pirith Chanting
Youth Religious Programs/Workshops
Sunday Dhamma School
Vesak and Poson Celebrations
Vas Aradhana (Rainy Retreat) and Katina Ceremonies
Atavisi Buddha Puja and Thesaththa Gnana Puja
Blessings for the New Year and Sinhalese New Year
Special Blessings for HSC and Selective School Entrance Exam Students
Hospital and Home Visits/Blessings
Buddhist Blessings for Weddings & Birthdays
Buddhist Library Service
Online and Face-to-Face Counselling Services
Buddhist Funeral Service Rituals
Humanitarian/Compassionate Projects
How you can involve yourself with Lankarama
Participate in the daily religious activities, Buddha pooja, Chanting, Blessing and Pirith
Observe Sil every month
Participate in meditation programs
Participate in dana
Participate in Vesak celebrations, observe sil, Vesak Lanterns, Devotional singing
Utilise traditional Buddhist funeral services
Bless your sick ones in hospital visits by Bhanthes for blessing
Send your child to a Dhamma Schools.
Use of the Buddhist Library at Lankarama
Send your young children for the religious programs for the youth
Encourage your teenage children to become a youth member
Bring your child doing HSC for Blessings for HSC students
Join Sri Lanka Buddhist Vihara Association (SLBVA) as a Member
Come to a Food Fair organised by SLBVA
Run a stall to help raise funds to run and develop Lankarama
Volunteer as an individual or as a group for the up keep and maintenance of Lankarama
SLBVA
The Sri Lankan Buddhist Vihara Association of Sydney Incorporated was established in 1991 as a charitable organisation, in keeping with the requirements of NSW government regulations for fund raising and associated activities of the Temple.
SLBVA provides Sri Lankan and broader Buddhist community with association membership of following categories:
Regular member
Life member
Associate member
The primary responsibilities of SLBVA are to:
make sure the well-being of residing monks
maintain its infrastructure
co-ordinate and organize all the services with guidance and patronage of the chief incumbent Megahakumbure Dhammagavesi Thero
SLBVA is governed by a management committee, under the guidance and patronage of the chief incumbent Megahakumbure Dhammagavesi Thero. It is elected at the AGM by the membership.
LBYG
The Lankarama Buddhist Youth Group (LBYG) is based in Sydney, Australia, branched from the Sri Lankan Buddhist Vihara Association (SLBVA) in Schofields, NSW. At a current membership of well over 240 individuals, the LBYG is one of Sydney's most prominent youth groups. The LBYG offers a mixture of activities for the youth to connect and contribute to the betterment of the wider community while providing a space to interact and socialise with their peers.